Overview
The Research in Industrial Projects for Students Program in Singapore (RIPS-SG) is run by the Institute for Mathematical Sciences (IMS) in collaboration with IPAM/UCLA and provides an opportunity for talented undergraduate students to work in international teams on a real-world research project proposed by sponsors from. The student team, with support from their academic mentor and industry mentor, will research the problem and present their results, both orally and in writing, at the end of the program.
The program is open to students from NUS, students from ASEAN universities and students who are U.S. citizens.
The program is eight weeks. IMS provides each undergraduate student NUS and ASEAN student with a travel allowance and a stipend of SGD3000; students who are U.S. citizens have to apply through and are supported by IPAM (see IPAM website for more details). . We expect to have three projects. Projects vary, but all involve some math, statistics, data, and computing.
Link to pass year program RIPS 2019
Who should consider applying to RIPS-Singapore?
RIPS is a program for students who are enrolled in or have just completed an undergraduate (bachelors) degree. Students with a strong background in mathematics and an interest in seeing how mathematics is used in the real world are encouraged to apply. Most of the projects have a significant computational component, so that proficiency (or at least some experience) in computer science, data analysis or numerical computation is valuable, but not necessary for everyone. The program is open to NUS students, students from ASEAN countries and U.S. citizens.
What will participating in RIPS do for me?
First, in contrast to most summer research experiences that focus on an academic problem where students work closely with a faculty member, RIPS students apply their mathematics knowledge to a real-world industrial problem, with an emphasis on problem solving using whatever methods are appropriate. Second, RIPS students work on teams; for many students, this is their first experience working in a team environment. Third, RIPS provides students an opportunity to explore careers in mathematics, science and technology. They learn about the company that is sponsoring their project through interaction with their industrial mentor. Fourth, RIPS students learn report writing and public presentation skills that will be invaluable to them as they continue with an academic or professional career in an industrial setting. Finally, students will live and work with students from ASEAN countries and the US, a rare opportunity for math and science students. These experiences, and skills you develop, will give you an edge in the job market.
What is it is like to participate in RIPS-Singapore?
RIPS students live, work and socialize together over the summer, so they form close professional and personal relationships. Students will have a large shared office at IMS, with private team meeting space available upon request. Public transportation is convenient and inexpensive. Students work hard, but they also explore the city, go on hikes, take weekend trips, and find other ways to enjoy their summer in Singapore.
What does the program emphasize?
The program emphasizes research, of course, but this is just part of it. You will experience group work, perhaps for the first time, and learn to navigate the team environment. In addition, you will learn to present the results of your research. You will write a formal final report for your "client" (the industry sponsor) as well as prepare and give final presentations of your work during "Projects Day."
What support do participants receive?
For ASEAN and U.S. students, travel to Singapore is covered, subject to certain rules and limits. Housing on campus included for all students. In addition, participants receive a stipend; for NUS and ASEAN students, the stipend is SGD3000. U.S. students have to check with IPAM travel allowance and stipend.
What classes should a student have already completed to be adequately prepared for RIPS?
The backgrounds of successful applicants vary quite a bit. Most have taken some upper-division math and some computer programming classes. We will consider the courses you have completed to decide which project is right for you; since students work in teams, if you haven't covered a subject that is relevant to your project, chances are one of the other students has.
I will graduate with my Bachelors Degree this spring; am I eligible to participate in the RIPS-SG program this summer?
Yes, we will accept applicants who will complete their bachelor's degree between December and June of the current academic year.
How should I tell my references to submit their letters?
Upon successful submission of application form, 2 links will be provided to you. Make a copy of these links. Provide each of your referee with one of the link for uploading of your referee letter.
Is it necessary to submit transcripts with my application?
A transcript or academic record (listing your classes and grades) from your undergraduate institution is required, but it can be unofficial. The file submission happens on the application webpage. The application form will ask you to upload your resume/CV, transcript(s) and student ID.
Kindly ensure the PDFs are not password protected.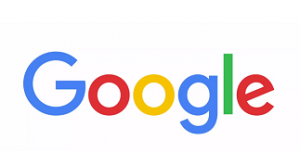 Founded in 1998, Google is a global technology leader focused on improving the ways people connect with information. Based in Mountain View, California, we employ more than 60,000 employees in more than 40 countries. In addition to our search engine, other Google products include Gmail (an email client), Chrome (a browser), Google Maps (a web mapping application), YouTube (a video sharing website) and Android (a mobile operating system). Google's innovations in web search and advertising have made it one of the most recognized brands in the world.
---
Manpower Research and Statistics Department, Ministry of Manpower
The Manpower Research and Statistics Department (MRSD) of the Ministry of Manpower provides statistics and analysis on Singapore's workforce and the state of the labour market. As the National Statistical Agency responsible for manpower-related statistics, we collect, analyse, and disseminate essential statistical information on Singapore's labour market. We serve diverse user communities by providing products and services that are objective, timely, accurate and relevant. These statistical products includes reports, tables, interactive charts, videographics and infographics which can be accessed via stats.mom.gov.sg .
---
The Singapore Department of Statistics (DOS) is Singapore's National Statistical Authority. DOS delivers insightful statistics and trusted statistical services that empower decision making. DOS's data releases are used by public sector agencies, policymakers, international agencies, businesses, researchers, analysts and the general public as vital inputs for monitoring economic and social trends. To effectively meet the data needs of a wide range of users, the Department's corporate website (www.singstat.gov.sg) communicates and disseminates statistical information, analyses and visualisations on various topics.
The application period is closed.
We regret that only shortlisted candidates will be notified.
Activities
Please note that our office will be closed on the following public holiday.
– 31 Jul 2020, Hari Raya Haji.
| | Date | Abstract |
| --- | --- | --- |
| Opening Day | 3 June 2020 | N/A |
| Projects Day | 20 July 2020 | N/A |
| Closing Day | 30 July 2020 | N/A |